WHAT OUR CUSTOMERS
ARE SAYING
Our customers know that we deliver on our promises. Meeting our customers' needs and helping them improve their business is our top priority.

Our country-wide pest control business runs on software that KMP helped us build. This has put us in control of our technology, which has given us a strong competitive advantage. They took the time to understand the complexities of our business and have been excellent at designing, building, and supporting our solution.
— John Abell
President, Abell Pest Control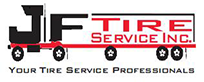 With KMP's solution, we were able to eliminate paper in our field service business and streamline many of our operations, from dispatching, to work order capture, to invoicing. Our technicians have told us that they'd 'feel naked' if they had to work without their tablet. Our business has been transformed.
— Jan Francis
President, JF Tire Service

A large part of our business is product distribution, manufacturing and depot repair services for government and commercial customers. Everything, from the plant to the office, runs on software created by KMP Designs. They do excellent work!
— Patrick Mann
President, Patlon Aircraft and Industries Limited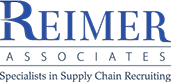 I've known these guys for 15 years and have worked with them on a number of projects. From the beginning they have consistently demonstrated three qualities that you don't often see with technology guys; they are technological geniuses, they really understand how business works, and they can communicate solutions in a way that I, as an executive, can understand. Hire them immediately before someone else does!
— Ross Reimer
President, Reimer Associates

KMP's custom solutions have improved every aspect of our manufacturing processes. They took the time to understand the complexities of our industry and our business at every stage of the development process and delivered on our requirements. They have responded quickly and effectively to our changing business environment and the ongoing support they provide can only be described as awesome. I would not hesitate to recommend them.
— Ken Loncke
Former General Manager,
Norfolk Leaf Tobacco Company Ltd.
KMP has written a number of custom applications for our organization. They have proven themselves to be extremely competent and reliable in all the work that they do. If you are looking for a company that can take complex business requirements and turn them into solid software solutions, hire these guys.
— John McVeigh
Former President, O.C. Tanner International